Friends Association

Welcome to the Friends of Coten End
Shop online and raise free donations for Coten End Primary School! - Online shopping guide (AmazonSmile and easyfundraising)
Welcome to the Friends of Coten End webpage!
Who are we?
'Friends' is the Coten End Primary School Parent and Teacher Association (PTA).
What we Do?
We are a registered charity who organise various events throughout the school year to raise money for school. For example the annual Easter Egg Tombola, discos and movie nights – to name just a few! We also hold regular second-hand uniform sales through our fabulous uniform shop, raffles and recycling collections through Bags2School.
The money raised goes directly to benefit all the children at Coten End. It assists with the purchase of educational resources and activities, including subsidising school trips, not included in the school budget. We also provide class funds for every class that teachers spend on what is needed most in their class. This academic year some of the money raised will be going towards the purchase of new phonics and reading materials across the whole of the school.
Parents of Coten End are automatically members of Friends so we would always welcome you at one of our many committee meetings that we have throughout the year.
Friends Needs You!
We are always on the lookout for parent helpers and ideas for new, fun events. 'Friends' is a great way to meet the teachers and other parents, both from your own and other year groups.
If you don't fancy coming along to a meeting but you are able to help out with events, either on the day or in the run up, please do not hesitate to get in touch. It is impossible for us to run events without support from parents and families.
We really do understand that for some parents, keen to support us, giving up time to do this is not an option currently…here are additional ways you can help:
Shop using Amazon Smile.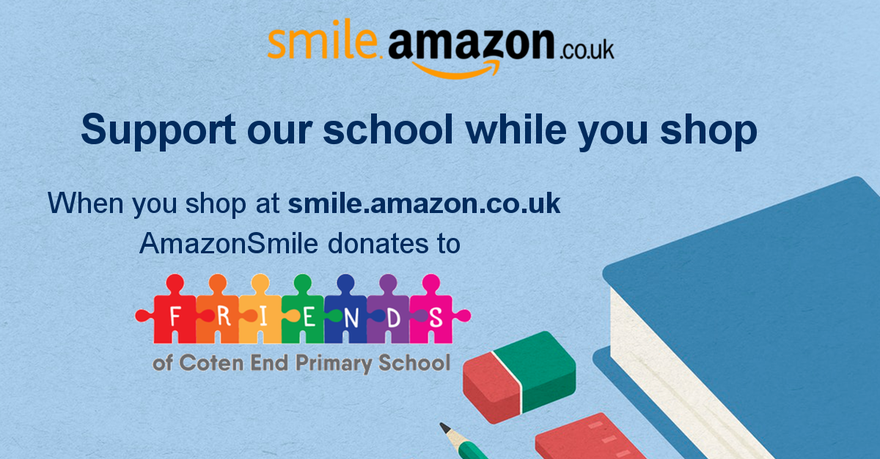 AmazonSmile is website operated by Amazon with the same products and prices. The difference is when you shop using AmazonSmile, Amazon donate 0.5% to school!

The website is smile.amazon.co.uk and you need to select the charity 'Friends of Coten End'.

Thank you for your support and happy shopping!
easyfundraising.org.uk - Feel good when you shop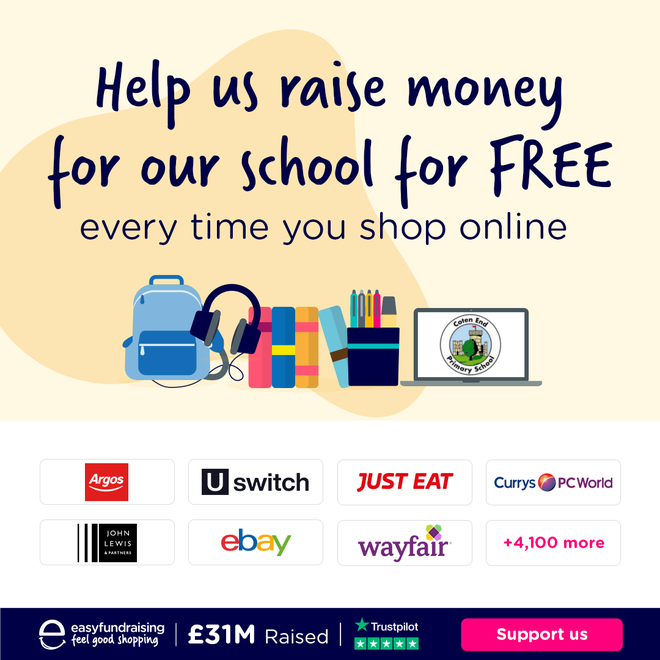 Did you know that whenever you buy anything online – from your weekly shop to your annual holiday – you could be raising free donations for Coten End Primary School - Warwick with easyfundraising?

There are over 4,000 shops and sites on board ready to make a donation – including eBay, Argos, John Lewis, ASOS, Booking.com and M&S – and it won't cost you a penny extra to help us raise funds.

All you need to do is:

1. Go to https://www.easyfundraising.org.uk/causes/cotenendprimary/?utm_campaign=raise-more and join for free.
2. Every time you shop online, go to easyfundraising first to find the site you want and start shopping.
3. After you've checked out, the retailer will make a donation to Coten End Primary School - Warwick at no extra cost to you whatsoever!

There are no catches or hidden charges and Coten End Primary School - Warwick will be really grateful for your donations.

Thank you for your support.
Match Funding- If you work for a company that offers a Match Funding programme you may be able to help donate hundreds of pounds to school without any cost to you! Match Funding is when companies offer to 'match' funds raised, pound for pound up to a certain amount, by charitable organisations such as 'Friends'. The government actively encourages businesses to donate to charity by giving them tax relief on their donations. Lots of companies will match any fundraising event that their employees are involved in. To view the list of companies already involved please click on 'Matchfunding' in the 'useful documents' below.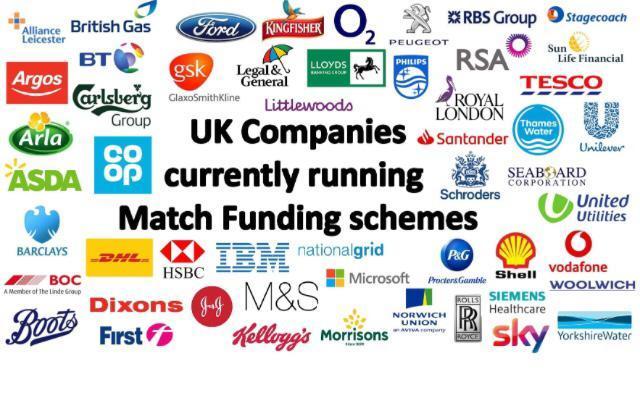 Your continued support is much appreciated.
Team Friends
Updated September 2020