Year 6
Welcome to our Year 6 blog.
2023/2024
Thank you for listening so well in assembly last term about the various positions of responsibility available to Year 6 pupils this year.
We will start by electing members of the Communications Team for Smart School Council and the job description, application form and more information is attached (please scroll down to the bottom of the page).
We will then elect House Captains, Science Ambassadors, Eco Committee and Charity Committee.
Children who are already Digital Leaders can apply for another position of responsibility and children can also be a Librarian in addition to another position.
I look forward to seeing many of you applying for these roles next year. Any completed application forms for School Council should be emailed to admin2623@welearn365.com from the start of September with the closing date being Friday 8th September.
Best wishes
Mrs Sheepy
---
2022/2023
Come here for weekly updates written by our excellent bloggers Jocelyn (6WW) and Rebecca (6AJ) who produce the blog by speaking to their peers and providing a balanced view of each week in Year 6 at Coten End.
Start of the Summer Term!
We hurled into a new world of excitement and fun as we visited Drayton Manor Theme Park as a reward for our hard work on SATs. We soon arrived, buzzing with excitement. We were thrilled on 'Thor', shrieked on 'Shockwave' and got soaked on 'Storm Force 10'!
Y6 also went on many other rides such as 'Maelstrom', 'Air Race', 'Accelerator' and even 'Loki'.
All in all, it was an excellent day. We thank all those who made it possible.
"It was a wonderful opportunity! I'd definitely go back there again!"
We have been waiting with anticipation to find out our parts for the show Porridge. Now we can learn our lines and get ready for the big performance. We wish everyone luck with their lines and acting.
In science, we have been continuing our investigation on mouldy bread; seeing what conditions cause it to grow best.
As Junior Apprentice is nearing, we are starting to design and prepare the products, earning money and thinking about logos.
A very busy time in Year 6!
Rebecca and Jocelyn
Week commencing 1st May
As we eagerly turned the page into a brand new week, Coten End's fabulous new library began to take flight! Across KS2, children were given a category to choose a brilliant book from. Each day, several classes travelled to the library to borrow a book.
During the week, we wrote many different creative stories, ranging from Kensuke's Kingdom to an evacuation train mystery; putting our cohesive skills to the test.
In maths, we are working on the area of triangles and others shapes, as we brush up our knowledge for the final test. Splendid science included amazing animal classification. We learnt about sorting animals using their specific characters. It has been a brilliant week and as spring turns into summer, we are enjoying school life immensely.
Week commencing 24th April:
All aboard, the evacuation day is underway. On Wednesday, Year 6 arrived at school, ready for a journey of a lifetime. Following our previous topic about WW2, we travelled to Winchcombe to experience the highs and lows of evacuation. After arriving, we learned about life in the town. After this, we were taken into an air-raid shelter when the siren went off. With sound effects, it really felt like we have travelled back in time. It was so amazing! When we heard the all-clear (a long, high-pitched note), we knew it was safe to come outside. We travelled to WWII classrooms next and were taught about the lives we would lead as evacuees. As an exciting twist, we boarded a spectacular steam train. During our ride, we ate lunch and the teachers even caught a spy! It was a wonderful experience and we are all very grateful to the teachers who organised it.
"It was amazing and fun! I'd definitely go there again." - Amelia and Molly (6AJ).
Week commencing 20th March:
"We saw a figure upon the cross, tried to unearth but the answer was lost."
In a marvellous murder mystery, we journeyed to Castle Hill Baptist Church, to re-enact the Easter Story. With a keen eye, we transformed into investigators to solve the mystery of the 'victim's death'. Along the way, we gathered clues and, at the end, reached our verdict.
"I enjoyed doing the murder mystery - but it was hard to solve!" - Sophie 6WW
On Tuesday, a group of students travelled to a rowing competition. With skill and determination, they completed four individual races and a relay. Even though they didn't come first, it was a wonderful experience, which we will never forget.
In preparation for our SATs, we did assessments covering the areas that we will be tested on in May.
In English, an exciting twist is waiting just around the corner. We are continuing to read the marvellous book 'Kensuke's Kingdom', trying to re-write sections as if we were the main character. We are studying ratio and angles in maths whilst gradually covering different areas of algebra.
By Jocelyn and Rebecca
Week commencing 27th February
Grab your pens and settle down, World Book Day has come around.
Our poetry skills are being put to the test, imagination is at its best.
This week, our school has been buzzing as we immersed ourselves in many different activities. From poetry slams to a visit from a renowned poet, our creativity has taken flight. We learned about sustainability and based our class poems on environmental issues, performing them with passion in the KS2 Poetry Slam.
In our exciting topic, we have started reading our new novel (Kensuke's Kingdom) and are enjoying it immensely. Unexpected twists and turns are keeping us on our toes, our eyes peeled for every hint of mystery and excitement as the plot continues to unravel.
In maths, we are 100% focussed on percentages and converting fractions into decimals. We are learning all the different methods and choosing the ones which suits us most.
Now this week has come to an end,
Poetry and reading are our friend,
Imaginations amazing nows,
We think all those who made our week are WOW!
By Rebecca and Jocelyn.
Victory for the girls!
This week there has been another incredible performance from the girls' football team who have won yet another football tournament. This time achieving success against Warwick Prep and Sydenham in the knock-out round as well as 7 other schools in the earlier stages. Well done girls!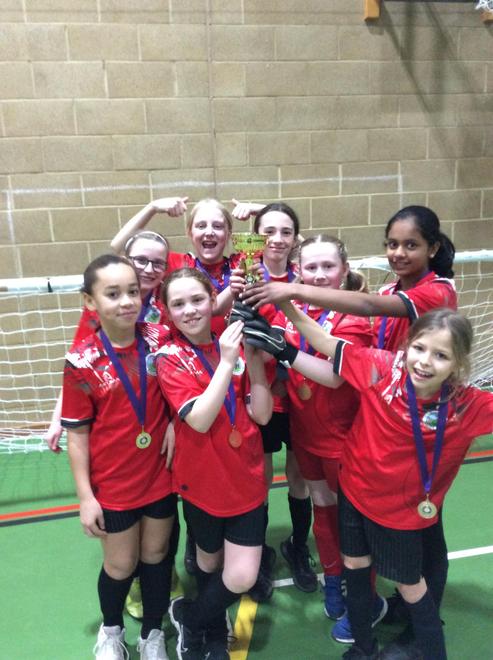 Week commencing 13th February
The holidays are approaching and excitement tingles in the air. Delicious scents waft down the corridor from the kitchen, spreading mouth-watering aromas throughout the school. Cheerful smiles light up the building, as everyone eagerly awaits the excellent events preceding the break.
On Monday, Wednesday and Thursday our taste buds were tempted as we cooked our realistic rationing meals and sampled them with delight. In the kitchen, we put our skills to the test and used terrific teamwork to create the finished two-course product.
"Cooking was really fun this week as we cooked a range of WWII recipes and learned lots of new skills." - Maisie, 6WW.
A group of children from Y5/6 went to Ryton School for an athletics competition with many different field and track events. We believe we performed really well, but whatever the results, we had an amazing time.
As we finish our topic, we have had a final delve into "Letters to the Lighthouse" trying to finish the thrilling story.
Overall, a wonderful week and half-term.
By Jocelyn and Rebecca.
Week commencing 6th February
Last week, our goals and dreams come to life in inspirational PSHE lessons, broadening our aspirations. We were taught to recognise the difference between our realistic and unrealistic goals, and how to act on amazing ambitions. To represent the stages of achieving dreams, we used a totem pole and wrote the steps on each section.
In PE, we were exploring the wide world of athletics, completing activities including speedbounce, relay races, long jump and chest push. We are anticipating an athletics tournament coming up soon and we are very excited for it.
We have got our thinking caps on in DT, as we are looking at the different rationing recipes during WWII. From potato fingers and cakes to carrot cookies, from a veggie shepherd's pie to an apple crumble, our plans have been finalised for the big cookery day.
This week a boys and girls team also went to Leamington FC for a football tournament. Each team played in a series of matches against other schools, building up to the grand final.
The boys were unlucky to miss out after the group stage but the girls go to the final and won 2-0, bringing home victory and the cup!
"There were some very good teams, but we tried our best and got the best result possible." - Mia - 6WW
By Jocelyn and Rebecca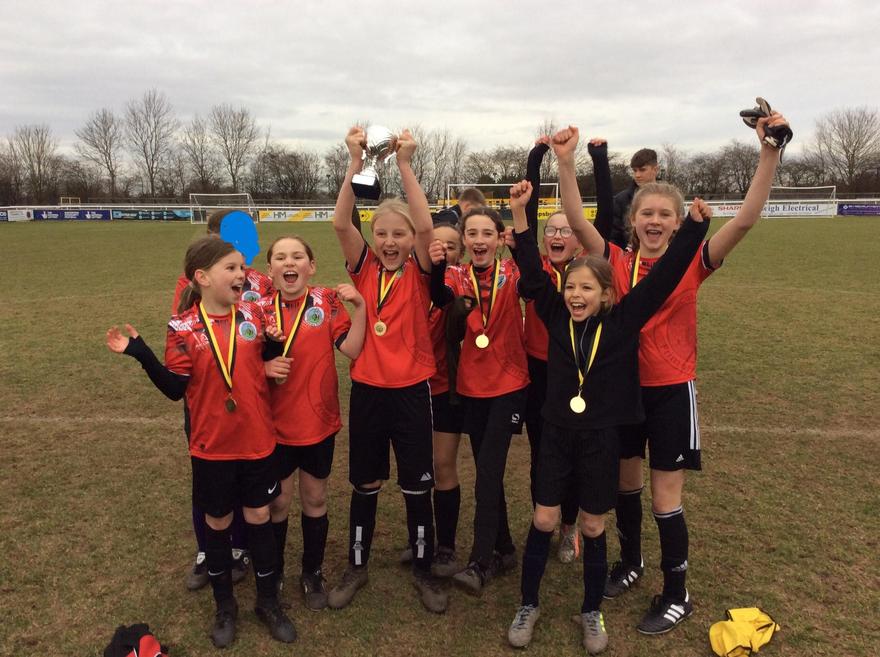 Week commencing 30th January 2023:
Grab a drink and shoot for the stars! Coten End have participated in two spectacular sporting competitions, which tested our abilities to the utmost, yet in the end we came out triumphant. There was a netball match against Warick Prep and a rowing tournament against 6 other schools. Coten End girls got through to the County Finals in rowing and won 7-2 in netball - all of us had lots of fun.
"It was the best match in my life!" - Paula (6WW)
In other subjects, we are recapping fractions and writing up a report on luminous lighthouses. Literally, physically and metaphorically we are getting a taste of WW2 as we plan a rustic rationed two-course mal. All in all, this week has been simply spectacular.
By Jocelyn and Rebecca
Week commencing 23rd January 2023:
Beep, beep, beep, beep - it's the beginning of assessment week! Over the course of five days, we have completed several tests to see what areas we need to work on. Keep practising those key skills!
This week wasn't all for tests though, as we took part in many other lessons too.
It felt like we were racing through the skies full of electricity, as we learnt all about different types of aircraft used during the Battle of Britain. In fact, electricity is one of the other topics we are studying. We have done written and practical work, learning the symbols and making circuits. We are also shining a bright beam of light over lighthouses as we collected information for a non-chronological report.
"I've had a fantastic time learning about lots of new things!" - Lyra
We also took time to reflect on Holocaust Memorial Day where a speaker (Dave Sternberg) told us all about the importance of remembering the cruelty of the Holocaust whilst at the same time thinking about all those people who showed kindness and gave people hope in the worst of times. A number of children went to Warwick Town Centre on Friday to show their respects during the town memorial events.
We can't wait for next week.
By Rebecca and Jocelyn.
Week commencing 16th January 2023
Sing From Your Heart - it's time for Young Voices!
On Friday 13th January, 149 children departed for Resorts World Arena, Birmingham, buzzing with anticipation. Merged into one beautiful voice, the concert combined a breathtaking 6420 children who completed several spectacular songs and marvellous medleys. The audience was also entertained by violinist Anna Phoebe, Heather Small and the Beatbox Collectives.
We also did some moves with Urban Strides who inspired us with their combination of street dance and mental health awareness.
WE THANK ALL THOSE WHO GAVE UP THEIR PRECIOUS TIME TO GUIDE OUR YV JOURNEY AND MADE OUR DREAM COME TRUE.
"It was an epic experience, one I'll never forget," Ella (6AJ)
In Design and Technology, we are studying rationing and the effect it had on people's health and welfare. Following the previous story of Olive and Cliff (Letters from the Lighthouse) we are reflecting on their feelings as they are evacuated to Devon, answering comprehension questions, and writing about an air-raid.
Overall, this week has been magical. From Beatbox to singing to air-raids, from rationing to writing. We have loved every part of it.
By Jocelyn and Rebecca
Week commencing 9th January 2023:
Grab your gas masks and run like the wind for the nearest air-raid shelter! The Battle of Britain has just begun.
During the last week, we were transported back to 1941, at the time of the Battle of Britain, WWII. Using Letters from the Lighthouse, we were able to look from the perspective of a young evacuee about to leave their home. The main character in the story (Olive) is frustrated at being evacuated as she doesn't want to leave her mother when her father has been shot down whilst flying for the RAF. To add to the mystery, Olive's sister (Sukie) has also gone missing during an air-raid.
In our history lesson, we have been looking at how Adolf Hitler rose to power and how he gained popularity in Germany at the time.
In maths, we are studying fractions, recapping how to simplify and convert fractions.
"I found Letters from the Lighthouse exciting and adventurous," Kyden, 6AJ, said.
"This week was so interesting!" Maisie, 6WW, quoted.
And it was.
By Rebecca and Jocelyn
Christmas Blog!
All of KS2 journeyed to the REP Theatre in Birmingham on Tuesday 13th December to witness a fantastic reproduction of the incredible block-buster movie 'Nativity' which brought all of the characters to life in a new but intriguing way. We watched in anticipation as Mr Maddens struggled to overcome the many challenges unknowingly set for him by his playful Teaching Assistant (Mr Poppy).
A trip to visit Nativity, The Musical should be on every theatre-lover's wish list.
One of the many staff who visited the REP informed us that, "It was a spectacular show. I loved the cooperation between the children and the adults." - Mr Yee.
We rate this production 5 stars!
We hope you all have an amazing Christmas and look forward to continuing our blog in the New Year.
Week commencing 28th November 2022:
Bells began to chime as the countdown to Christmas started.
Our trees sparkled with tinsel and decorations all according to house colours. Younger years are beginning to learn their lines in plays, as their performances draw closer. During the week, we have been absorbed by Banquo's gory ghost in Macbeth.
"It is an interesting read since it was written by a writer from a long time ago" - says Melina (6AJ)
In maths, we are learning about concise conversions and fantastic fractions.
You can find sheets in the classroom for a competition to draw the magnificient mascots that are as follows:
Rubies - Bear
Emeralds - Owl
Diamonds - Leopard
Sapphires - Dolphin
"This is a Christmassy season and it's definitely amazing" - Jananika (6WW)
By Jocelyn and Rebecca
Week commencing 21st November
As our time in Year 6 progresses, we are learning new skills, overcoming new hurdles and accepting new challenges. On Tuesday and Thursday last week, parents were welcomed in to visit us during lessons to feel what it is like to be in Year 6 and to learn about how reading is taught. In science, we have been exploring light and proving that it travels in a straight line. Excitingly, on Friday morning, Year 9 students visited us from Myton, for an hour long session to help us review what French we had learned so far. On the following Monday, Year 6 journeyed to Castle Hill Baptist Church to learn all about the Christmas story and how Joseph felt about Mary's baby (Jesus). At the end of our visit, we had all come to the conclusion that the baby was very important. All in all, this week was absolutely fabulous.
By Jocelyn and Rebecca.
Week commencing 14th November:
Mary Arden's Farm!
Week commencing 7th November 2022:
Yet again, visitors flocked to Coten End this week, bringing barrels of laughter and learning.
A charity called 'Loudmouth' visited, performing a short drama - fun and fantastically incorporating seriousness and humour seamlessly. An educational, engaging workshop followed the playful performance, answering our every question and broadening our knowledge of privacy, and who to talk to, hence the chant: "O-800 double one!" (Childline number).
Since our topic is the Tudors (Toil and Trouble) we have been studying Lady Macbeth and he dastardly husband's wicked deeds. As usual, this week was amazing and we hope that every week will be like this.
Rebecca and Jocelyn
Residential Week:
On the 17th October, multiple adventures with sprinkles of excitement began for Year 6. Whether in or out of school, the anticipation of what new activities would bring was high. Most boarded a coach for a four-hour journey bound for Arete, North Wales. From 7am to 10pm, our days were jam-packed with activities that boosted our confidence, taught us new skills and encouraged teamwork.
"My dorms boosted my friendships with my peers around me." Anna, 6AJ.
The activities ranged from gorge-scrambling to sea-level traversing. From going down slate mines to rock-climbing, and from canoeing to weaseling - it was enjoyed by everyone.
Meanwhile, back at Coten End Camp, others were enjoying multiple fun, engaging activities. The field was figuratively turned into a games centre. On Friday morning, Room 11 was transformed into a fabulous French Cafe, complete with a French ordering system, French food and music. Other amazing activities during the week included swimming, fire building, planning, cooking, PE and project making.
Whether in Wales or England, students learned new skills which will stay with us for life. Overall, we all agree with Sophie from 6WW:
"It was a magical experience - one that I will never forget."
By Rebecca and Jocelyn.
Dear Parents
We are all having a great time in North Wales. We had an incredible day of sunshine yesterday and a lot of us ended up in the water. A complete change today, as we had heavy rain in the morning and then a lot of wind, but as you can see from the photos, the children have had an amazing time.
I have done my best to upload photos of as many children as possible. The activities don't particularly lend themselves to faces getting in shots but we always do our best! Needless to say, you will have access to hundreds of photos after the trip and there will be lots of your child that you can pick out.
See you Friday!
Mr Williams
"So far during my time at Arete, they've pushed me and challenged me to work out of my comfort zone." - Amelia
"All of the activities have made me wet and tired." - Jananika
"It's been amazing and I've enjoyed everything." - Seth
"It's been fun but a big step out of my comfort zone, however the beds are very uncomfortable" - Mollie S
"Comfort zones here at Arete are definitely short and because of that I've felt more pushed than I've ever felt." - Joshua
"It's a great place to be and it teaches you good life skills." - Kyle
"Definitely challenges you but it's an amazing experience at the same time." - Manuel
"The gorge scrambling was great because I liked climbing up the water and getting into the pool at the end." - Josh S
"Even though the adventures are really long, we get hot chocolate at the end of it." - Sophie W
"The best bit so far has been when Mr Butler-Lines jumped into the water at the gorge." Gabi
"I feel really safe and I have loved it." - Eric
"I have loved it and it's been the best experience of my life." - Timmy
"Being outside in North Wales is a very peaceful experience." - Imy
"It pushes you to your limits." - Jessica
"Dramatic and fun and unexpected" - Yesh
"Every activity has an unexpected turn of events." - Reuben
"Working as a team gets the job done." - Mary
"Beyond terrifying (in a good way)" - Theo G
"Exciting and crazy." - Amelia D
Week commencing 3.10.22:
This week, a physically fun workshop woke up our bodies and brains. All throughout the day, Year 6 visited the Upper School Hall for a delightful dance workshop. Students who participated in Young Voices will have recognised this group as Urban Strides.
Amy, a member of this organisation, taught us how to perform some marvellous moves.
Maia, 6AJ, exclaimed, "It was a fantastic experience!".
In maths, we've been looking at long division and long multiplication, whilst in English we have been studying the story of the peppered moth.
"Overall, this week has been very fun and interesting," as quoted, Maisie (6WW).
P.S. We just wanted to let you know that the school policy for breaktime snacks is fruit, yoghurt or plain crackers. This is to keep you healthy, focussed and energised throughout the day.
All in all, this has been another fantastic week in Year 6. Our next blog update will come after our residential visit to North Wales, which we are all extremely excited for.
By Rebecca (6AJ) and Jocelyn (6WW)
Week Commencing 26.09.22
This week, Year 6 have participated in many educational activities.
We got to experience an incredible performance of Macbeth by the Young Shakespeare Company (photos below). It was incredible and we will come back to this story when we do our Tudor topic 'Toil and Trouble' after half-term!
Our current book being Darwin's Dragons, we have written a diary entry from the perspective of the main character, Syms Covington. We just can't wait to find out what happens at the end!
On Wednesday, a very special visitor came to see KS2. Her name was Fletch, and she and one of her translators (Charlotte), taught us how sign along to a song. When we were allowed to ask questions, she told us how she was born deaf and learned to sign language at an early age. We were exceedingly lucky to have her because she has recently gone on tour with Ed Sheeran!
"The workshop was interesting and helped people have fun" - Jananika (6WW)
Reporters - Jocelyn (6WW) and Rebecca (6AJ)
WC: 12.09.2022
This week, many interesting and educational activities took place. In Maths, we have been learning about rounding numbers, sometimes using number lines to help us.
Very excitingly, on Friday afternoon, we visited Warwick School so we could see bestselling author Cressida Cowell in person! She had just released a new book, which only had been published the day before, and some of us even got signed copies!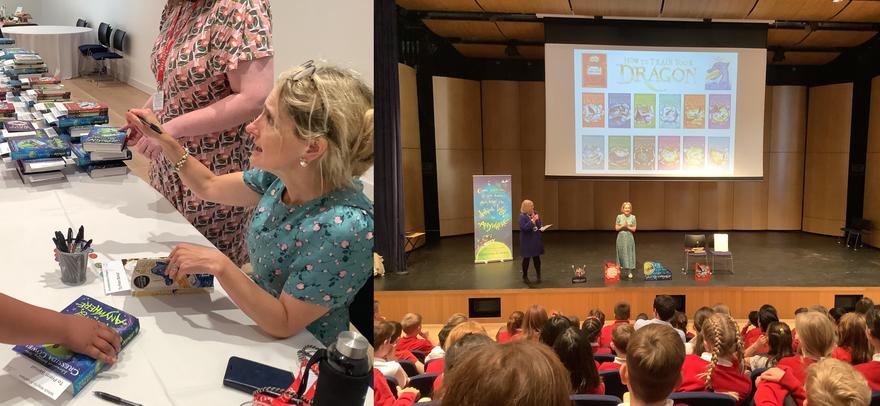 Visiting her tied in perfectly with the book (The Wizard of Once) we had been working on in English and Guided Reading. This was mainly because she had written it. We did setting descriptions of the Badwoods, where the Wizards and Warriors live. We looked at using challenging vocabulary and inference to convey character and setting.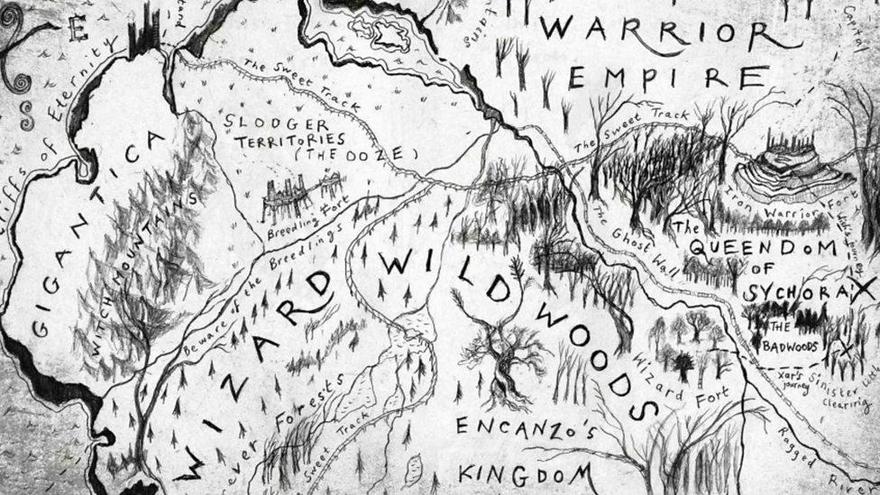 In Science, we looked at the start of our Evolution and Inheritance unit and explored how we inherit characteristics from our parents. How are you similar and different to your parents?
Rebecca.